Dear NHL and JSL,
This morning, Nana called to invite us over to play outside. Thanks to all of the snow that fell yesterday, they had a plow come to clear their driveway. The result was a monster snow mountain in their backyard. After lunch, we packed up our things and went over to Nana and Papa's backyard. This picture shows just how tall it was compared to NHL.
The two of you had SO much fun romping, sledding, digging, and climbing in the snow.
Here are some shots of NHL: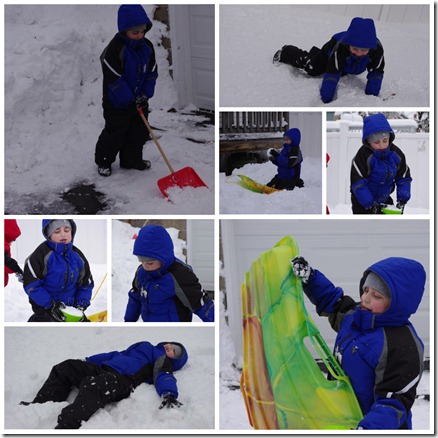 And some of JSL:
The two of you, and Daddy, had an amazing time playing together and making wonderful memories. I know I will sleep well remembering your laughter tonight. Of course, I may be dreaming of laughter at Disney World in the warmth and not the snow.
Love,
Mommy
_______________________________________
If you want to participate in Dear Kid Saturday, head on over to Cutest Kid Ever by clicking on the button below.