Dear NHL,
I do believe that your ninth birthday was a success. We managed to surprise you with all of your presents. I genuinely think we did a great job getting items that you wanted and were into. We spent the day at home testing out your new goodies (which I will write more about later). Then, it was time to figure out where we would go for your birthday celebration.
At first, you were said you wanted to go to The Cheesecake Factory, but get cheesecake at another location to celebrate with Nana and Papa after. Then, we listed some other possibilities. Once we were able to get you away from the Dunkin Donuts idea (not sure where that came from), you said you wanted to head to Buca di Beppo for the second year in a row. We had a great meal.
Then, it was time to head to get a quick birthday cake. Since we were not close to a grocery store, we went to BJ's Wholesale Club to look for a cheesecake. On the way over to the cheesecake area, something caught my eye.
You kept right past it, but had looked at them briefly. Then, you decided you wanted a marble cake more than a cheesecake. Unfortunately, they didn't have any of those that were not monster size. So you asked to go back to the other display. When we read the cake description, you were sold.
It's My Party: Moist yellow and velvety chocolate cake layers are married together by an indulgent fudge filling.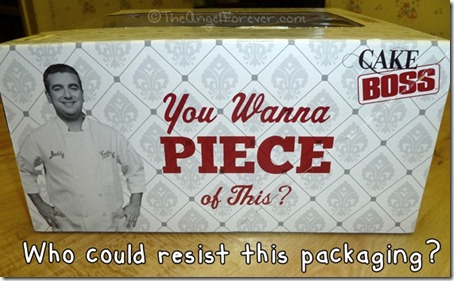 Of course, there was also the fun design on the outside. Before we knew it, the cake was heading to the cash register to go to Nana and Papa's house with us. We realized we forgot candles, but we improvised. Thank goodness there is an app on the phone for that.
The cake was really delicious and everyone enjoyed your selection. It was a relaxing and fun day to celebrate you turning nine years old. Now, I look forward to watching how the next year goes.
Love,